Tell us about yourself
My name is Mohamed Elsayed and I'm an American entrepreneur. I'm happily married and have a beautiful daughter Lara.
We've heard you're into the website business?
Yes, I own and operate a couple of websites. One is a classified website 7abi3.com, and also larabookings.com – an affordable tickets website.
Can you tell us more about 7abi3.com?
It's a classified website that makes people's lives easier, where you can submit an ad for free. Let me tell you what you going to find in the ad categories:
Automotive
Books & Hobbies
Electronics
Fashion & Lifestyle
Furniture
Jobs
Pets & Animals
Real Estate
Restaurants & Cafe
Services
Travel & Tourism
Wedding & Matrimonial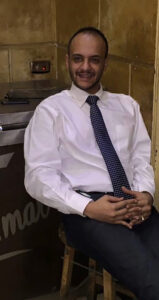 Can you tell us which countries your website serves?
We serve the USA, UAE, Canada, Egypt, Germany, and soon we'll be adding more counties.
Do you have competitors?
Yes, we've got plenty, but we try to be different and offer more services that they simply don't offer.
Are you interested in any business besides online?
Well, online business is everywhere nowadays. Hopefully, by the end of next year, we'll have a restaurant chain.
Thank you, Mr. Mohamed, for taking the questions!
Thanks.